Today is the big day! I am so excited for one of my feature artists on 4gospelmusiclovas. @FOCUSsings —-> Mike Brown & F.O.C.U.S. are having their GOODTIME cd release concert tonight. I have really enjoyed their single, "Excellent", that has been ablazed the airwaves this summer. This concert also features Chandler Moore and my Freedem Radio friend, Marica Chisolm. Doors open at 5 p.m., with the concert starting at 6 p.m. So South Carolina and abroad go support good kingdom music tonight……….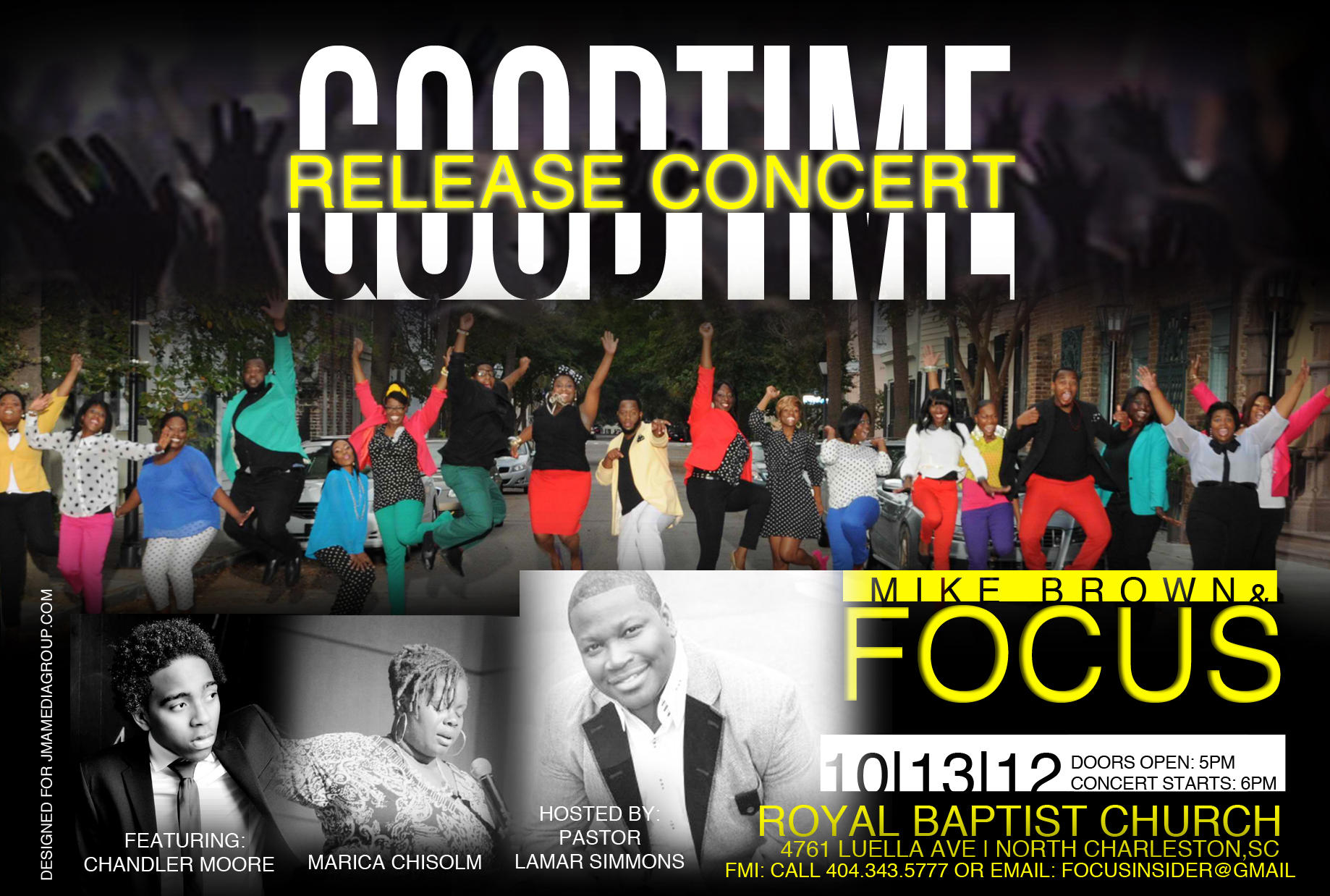 To find out more about this group please click the link below:
https://4gospelmusiclovas.wordpress.com/2012/08/17/4gml-feature-friday-artist-mike-brown-f-o-c-u-s/
I pray God's blessings over this concert tonight.
Until next time,
Constance J